Midivision is the power behind DAPC (Digital Audio Post Collective), a group of some of the finest audio creatives in the music and sound industry.

It's studio facilities include the first Dolby™ Atmos enabled studio with HT-RMU in Africa which utilizes audio post-production workflows for content to be delivered in Dolby Atmos, which is necessary if you are delivering to the likes of Netflix and Amazon, who require the highest standards of sound quality.
MidiVision is a fully dedicated Audio Post Production company, which, through the DAPC, collaborates with different music composers, Film/TV scorers, sound designers, and audio post engineers, to achieve the highest quality of service in the TV, Film and music industries.
The Dolby Atmos studio has been painstakingly built from the ground up, to meet the stringent standards required by Dolby Labs, working closely with them at every stage of construction.
HHB Communications, UK supplied, configured and activated the top quality studio equipment as a major part of the process.
In addition to regular studio services, we offer turnkey online audio post-production services which include discussions on sound design as well as either working with existing professionals and companies (the DAPC) or in-house sound contractors of Midivision.
A blend of innovative & technical skills, our state of the art recording facility is dedicated to producing quality work at competitive rates.
Sound Design,
Mixing and Mastering,
Foley,
ADR,
Sound Effects,
5.1, 7.1, 9.1, 7.1.4 Dolby™ Atmos Surround Mixing,
International lip-sync language dubbing.
Upmix from Studio 2.0 to 5.1, 7.1, 7.1.4 Dolby™ Atmos and Downmix from Dolby™ Atmos through to Stereo 2.0.
Full Dolby Atmos HT-RMU rendering services for offline Atmos pre-mix and pre-render files.
We offer a range of music services from;
the original composition of epic orchestral works, to sourcing and licensing of library music tracks.
Original Music Composition,
Music searches,
Music licensing,
Music Recording,
Music Scoring.
We also provide complete services for recording artists.
The recording of voice over artists is key to a successful production. We will find you the best and most suitable voices for your unique project.
Voice Casting/Booking,
Voice Recording,
Voice Direction,
Translations,
Vernacular languages,
Professional Audio-book Narration
We now offer creative spatial music mixing using our Dolby Atmos system. All we need are the music stems from your final mixes and the reference mix file.
This format has recently been adopted by Apple Music and other music streaming platforms and is fast becoming the norm.
CALL NOW FOR BOOKINGS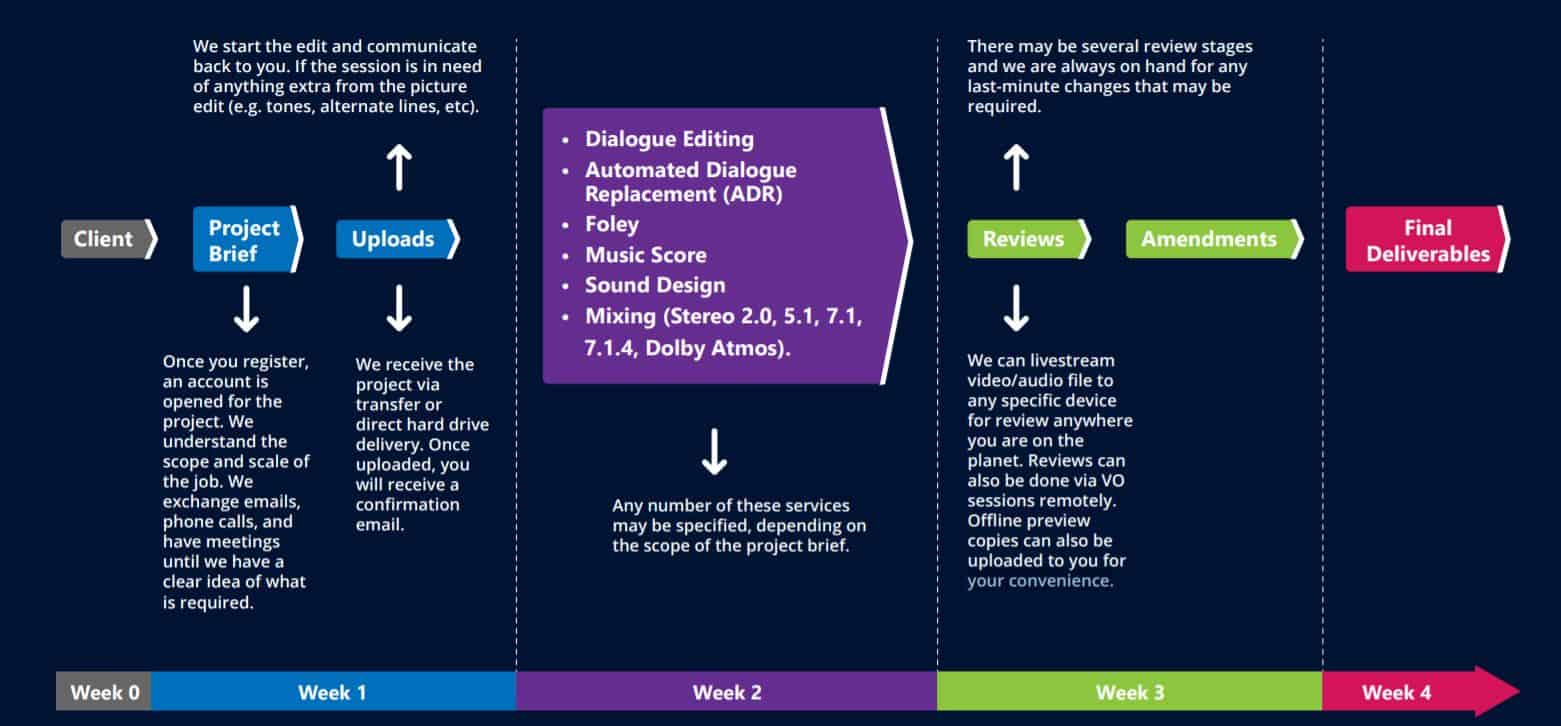 What is Dolby Atmos?
Dolby Atmos is an immersive surround sound technology developed by Dolby Laboratories. It expands on existing surround sound systems by adding height channels, allowing sounds to be interpreted as three-dimensional objects and delivering immersive content in ways never before experienced in a conventional 2-D plane.
Dolby Atmos, which is the audio component of Dolby Cinema, has also been adapted for recording and mixing on smartphones and other devices since 2016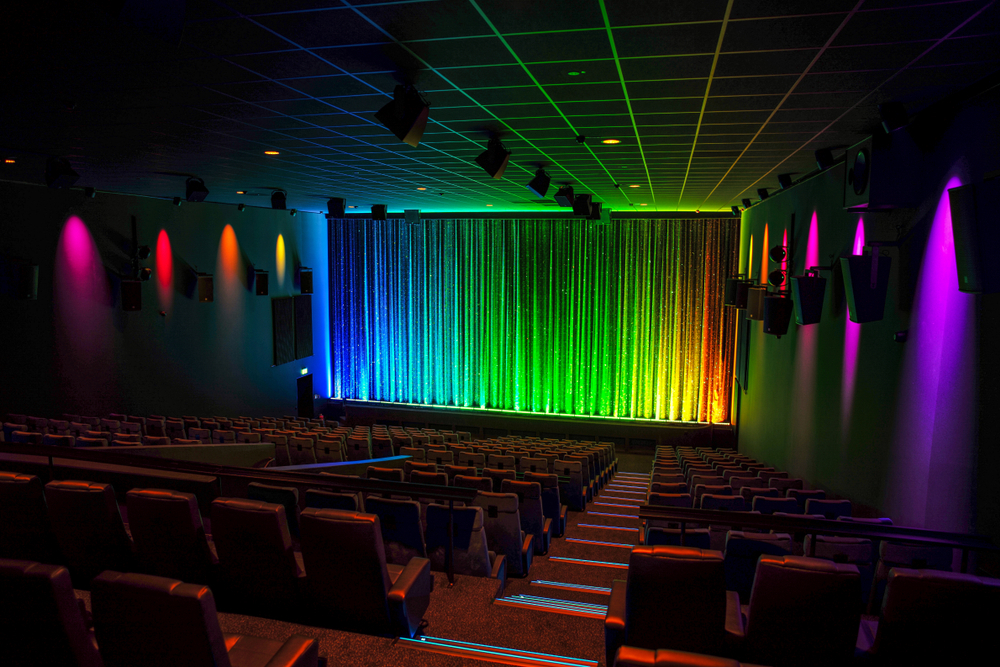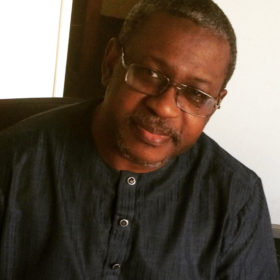 DR. BAYO ADEPETUN
Founder, Creative Consultant & Head of Production, Music Composer & Sound Designer
Midivision and the Digital Audio Post Collective were founded by Dr. Bayo Adepetun, a medical doctor whose passion for music and sound technology led him to an illustrious career as a self-taught sound designer and composer. He is recognized as a pioneer in the Nigerian advertising and film industries for his innovative campaigns for top brands, exceptional sound design, and first-class post-production over the past 3 decades.
Dr. Adepetun, a self-confessed lover of movie entertainment, saw a gap in the African film industry which was gaining international recognition but had not stepped up to the sound quality needed to be on the most popular streaming sites in the world. Through the DAPC, he continues to push the boundaries of the African film industry to not just be recognized but established amongst the very best globally.
The Digital Audio Post Collective
Meet our Partners and Collaborators
Our collaborations depend on particular specialized skill sets required on different projects.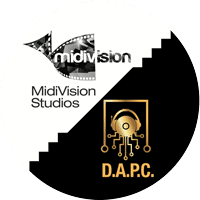 AYO BANKOLE JNR.
Veteran Composer & Arranger - Minstrelcraft Composer
JAMES ELUKPO
Sound Mix Engineer - Waterflow Production
JUWON JOHNSON
Film Score - Creative Myind Production
KOLADE MORAKINYO
Award Winning Sound Designer & Music Score Composer - Vsonic
YOMI SOSAN
Music Composer - Quintessence Effects
DIMEJI DUROTOYE
Music Composer
AYO ADEIFE
Veteran Sound Engineer
TOSIN AMIRE
Film composer, Sound Designer & Music Producer - SoundInsights Production
BIOLA OLAYINKA
Audio Post Mixing Engineer - MidiVision/DAPC
TOLU OBANRO
Music Composition - Green Furnace Media
JOSEPH AKPONG
Audio Post Sound Engineer - MidiVision/DAPC
WALE FOLAMI
Audio Post and Mix Engineer
OLUMIDE OLOIDI
Music Score Composer - MidiVision/DAPC